February 1, 2016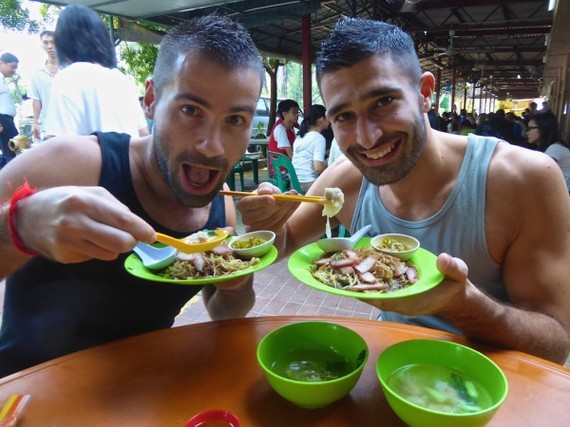 The Nomadic Boys are a gay couple, Sebastien and I, who quit our lives and jobs in London in 2014 to travel the world.
This is our travel video as we travelled through Malaysia as part of our big Asia trip.
What's it like traveling in Malaysia?
It's all about the rasa sayang: a popular phrase (and song) in Malay which translates to that loving feeling or feel the love.
For us, traveling in Malaysia was all about rasa sayang for the incredible variety of food on offer: Chinese, Indian and Malay all mixed together to create an eclectic foodie paradise everywhere we went.
And the Malaysians sure know how to eat! They are the most passionate and opinionated people we've ever met about food.
The obsession with food is quite serious. There's at least five meals in a day: breakfast, lunch, tea, dinner and supper.
The wildlife on the Borneo side of Malaysia was our other rasa sayang highlight of the country, particularly the orang-utans. In Malay, orang-utan means person of the forest. We saw lots of them in the wild along with other wildlife, like pygmy elephants at the Kinabatangan River.
And finally, look out for the excellent annual Rainforest World Music Festival held every summer in Kuching on Borneo Island. A music festival with plenty of rasa sayang, not to be missed!
— This feed and its contents are the property of The Huffington Post, and use is subject to our terms. It may be used for personal consumption, but may not be distributed on a website.